Handbag, wherever you go
Handbags
Hold in the hand or on the shoulder, the handbag is an absolutely inevitable and perennially fashionable accessory. Elegant and practical, it is both a personal and intimate object. Our selection combines modernity and vintage spirit, charm and practicality.
Read more ...

Here is the good news: let us introduce you these bags which are as prestigious as gracious. Plus, their price will never exceed the three digits. Yeah, we're magnanimous!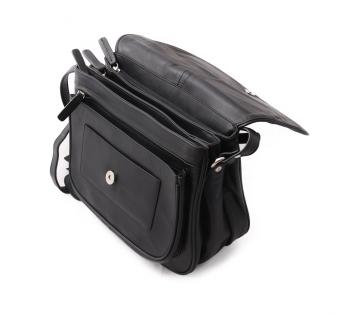 Discover the Bon Clic Bon Genre's collection of leather and vintage handbag.
Handbags