The ultimate feminine hat!
Floppy Hat
Yet, you would say that the floppy hat with its large, lightweight and undulating brims recalls the motion of Zorro's outfit. Yes, but during the medieval period, "capelina" stood for a helmet, an iron hat -- exactly the one that knights used to put on in the battles! (Thanks Le Petit Robert).
Read more ...
Secure a magnificent comfort with great elegance!
Centuries later, the floppy hat switched teams: it is now exclusively feminine. Changing over the seasons, felt in the winter, straw in the summer, it is presented under all sorts of colours and is also worn at big receptions, on the beaches or in a very urban environment.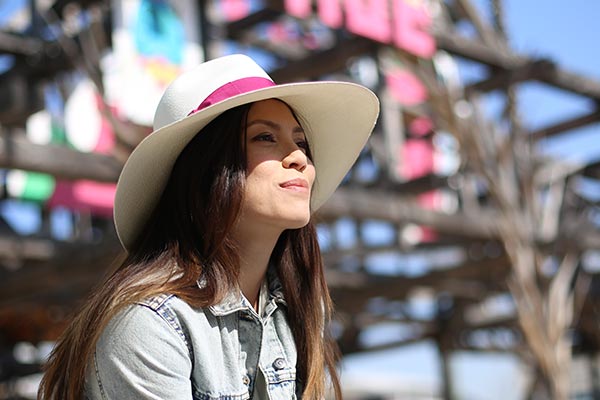 The flopy, the best friend of the woman!
Symbol of femininity, the floppy has made its big come back amid the winter and the summer hats. Fashion shows create all kind of possible and conceivable variations of this feminine accessory. Associated to a fluid dress and to a straw tote bag, this chic hat will give a chic and bohemian look. Its floating shape recalling the waves of the sea partially hides the face and brings certain mystery. By its large edges, the floppy hat will protect you from all the sun rays; none will come to spoil your beautiful face, and that, while bringing you an elegant style. This is a hat women think it is difficult to wear because of its size. However, you will receive so many compliments and looks that this will revive your day. Then, throw your insecurity feelings into the hat box and forget about anonymity. Our floppy hats will reincarnate you into Audrey Hepburn and Anna Karina. Don't hesitate any more, find the adapted hat to your personality. Foldable, made of straw or of felt, black, red, beige...enjoy our selection! You only need to find your size and the crush that suits you.
Floppy Hat